PsycTech's owners and developers believe that people posses a variety of inner resources and strengths that they can draw upon to resolve their problems. As a result, all products and services developed and sold by PsycTech are solution-focused and wellness oriented. Products and services are designed specifically to assist subscribers in developing skills that will help them throughout their lives, thus empowering them to continue helping themselves long after program completion.
Confidentiality
PsycTech has the highest respect for its subscribers and maintaining their confidentiality and anonymity. Personal information of any kind will not be made accessible to anyone at PsycTech at any time, for any reason.
Your Privacy
Because mental health issues are quite personal, it is common for people to be concerned about their information being made available to anyone other than perhaps their therapist. With this in mind, we have created a secure storage for our subscriber data, with a dedicated SQL server. Program developers will, however, have access to "bulk statistics" which are large amounts of information, not tied to any individual, for the purpose of individual program evaluation.
Treatment Access
We at PsycTech believe that all people deserve to have access to good treatment. However, many people do not live in areas where trained clinicians are readily available or, if treatment is available, it may not be affordable. PsycTech provides good alternatives for people who either do not have access to trained clinicians or who cannot afford traditional forms of treatment.
Effectiveness
All of PsycTech's products are evidence based. This means that products are based upon therapies that have been tested and proven to be effective. In addition, PsycTech does empirical testing on all products to demonstrate clinical usefulness and that symptoms improve with the use of the program.
Our Products
StopPulling.com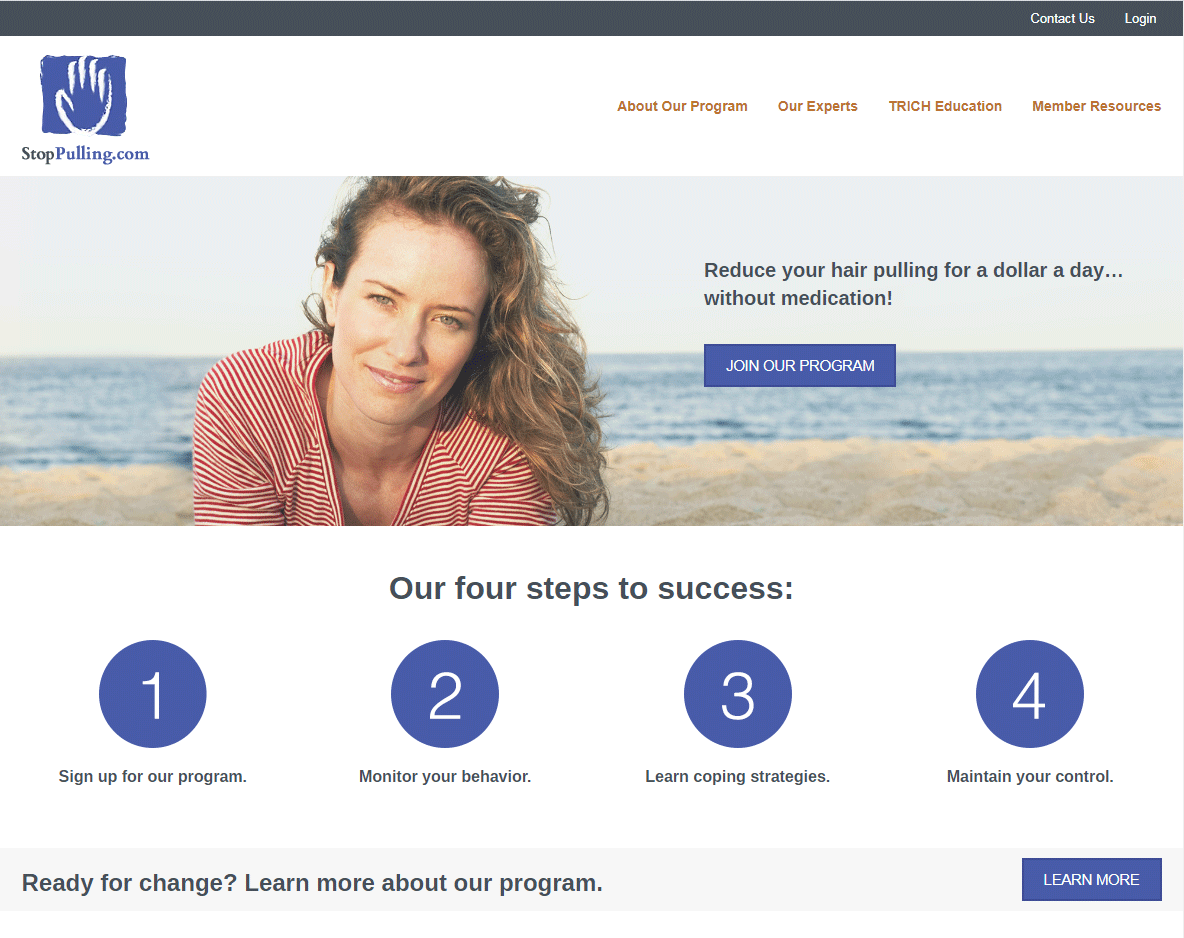 StopPulling.com is an easy to use, on-line behavioral program designed to help individuals manage their trichotillomania (hair pulling disorder).
StopPicking.com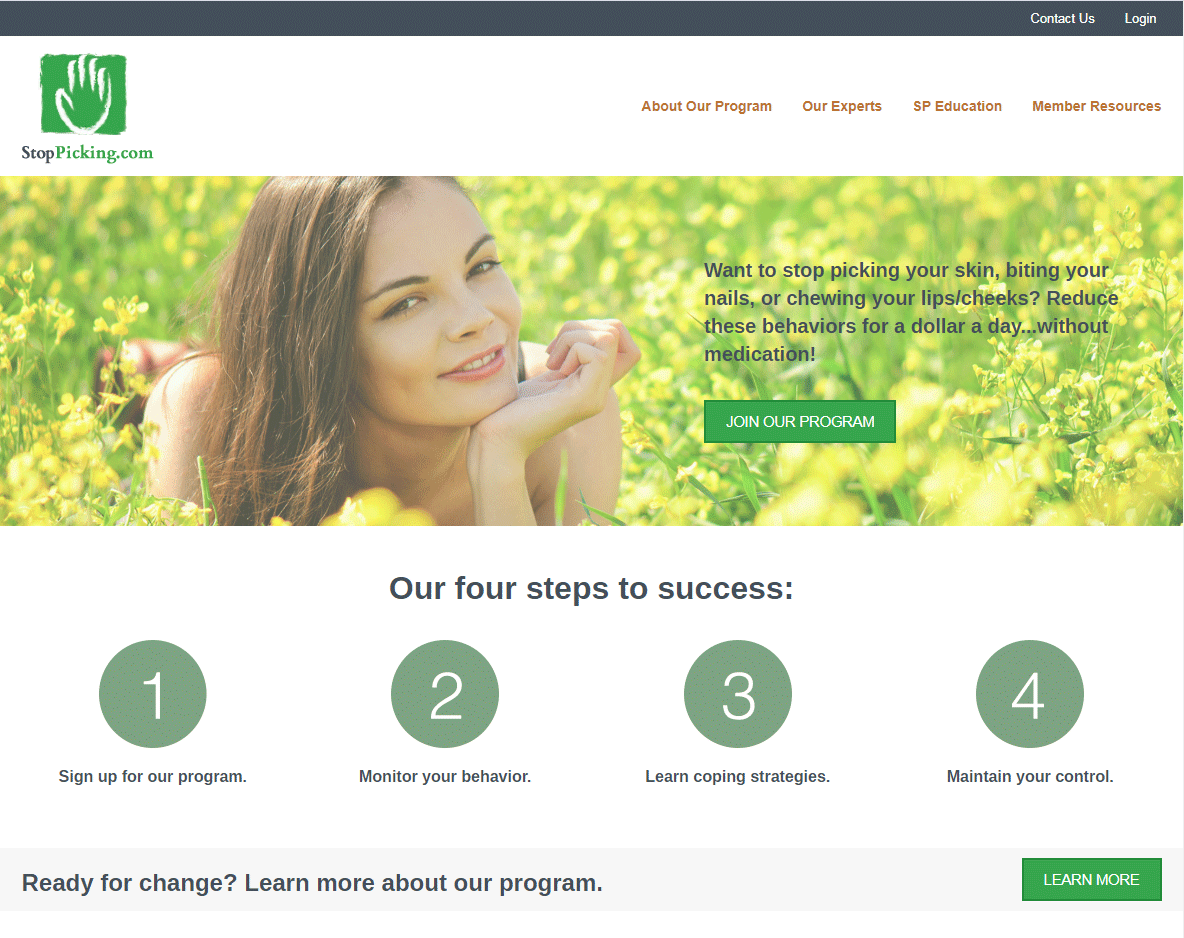 StopPicking.com is an easy to use, on-line behavioral program designed to help individuals reduce unwanted skin picking, nail biting, cuticle picking, cheek and lip biting behaviors.
TicHelper.com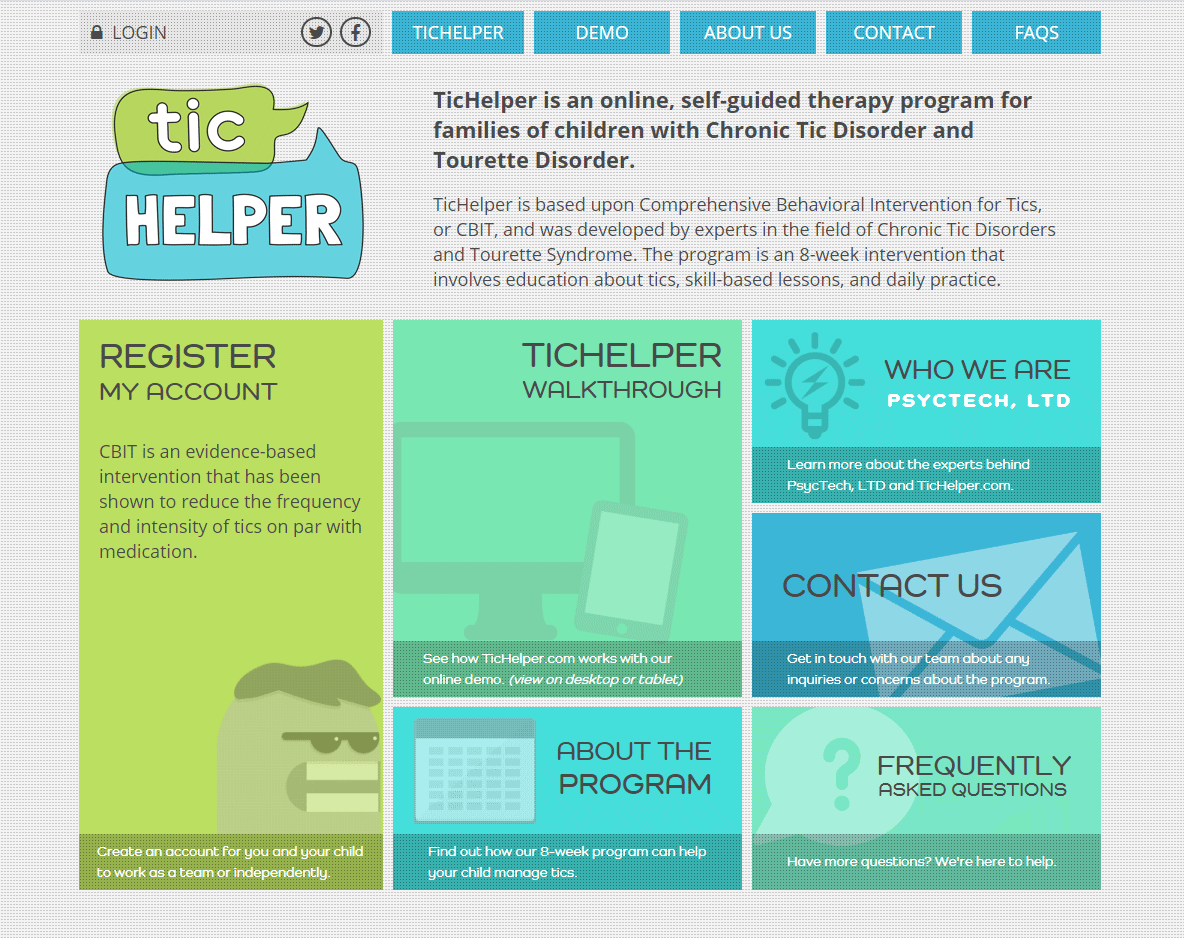 TicHelper is an online, self-guided therapy program for families of children with Persistent Tic Disorder and Tourette Disorder.